Enabling comments
You can "Enable comments" in the Editor, in the Share modal, upon creating a new Share from your Overflow diagram.
The option of enabling/disabling comments is also available on the Overflow Dashboard, so any member of the Organization who has access to that Share can change it.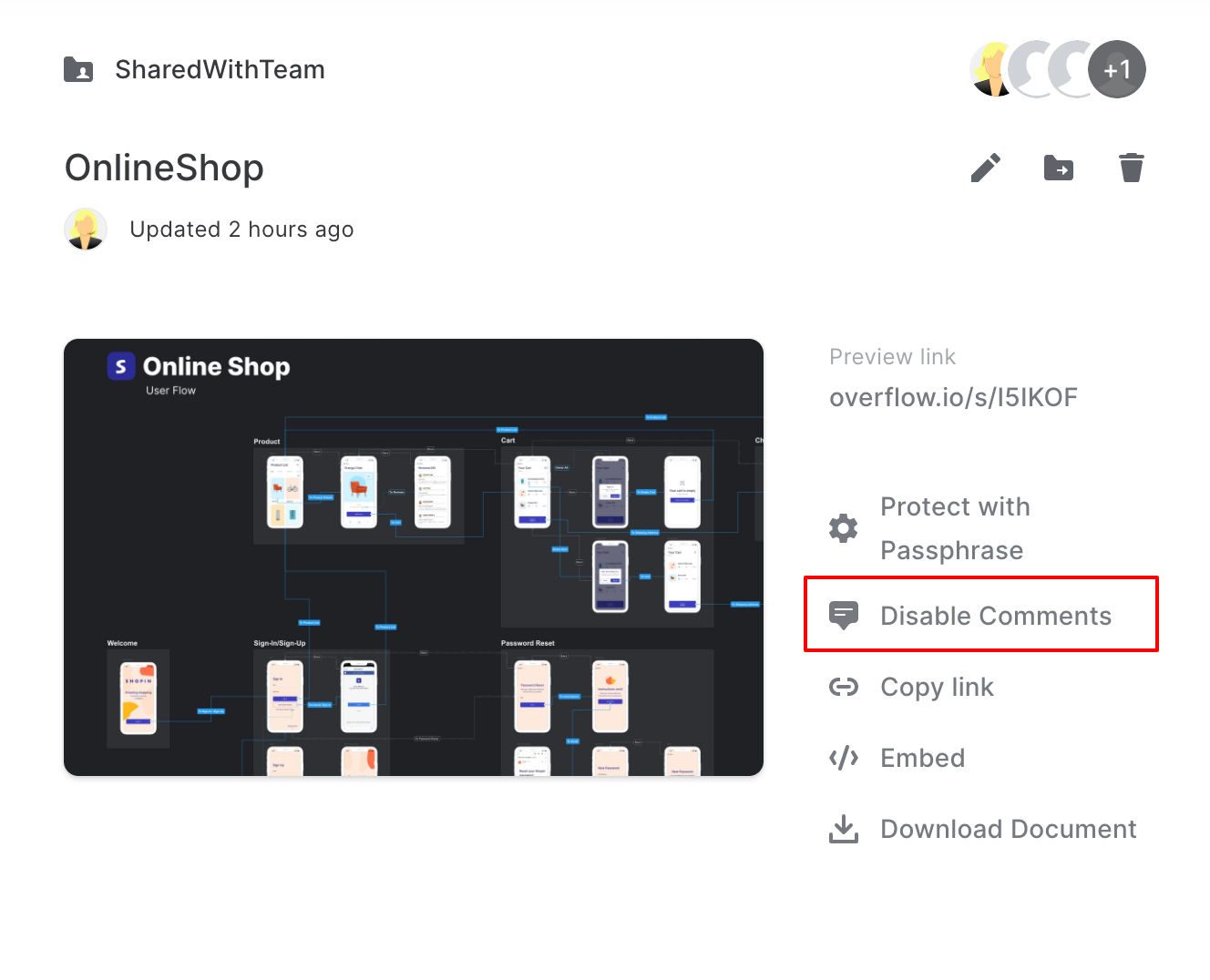 On the Shared Overflow presentation
If comments are enabled, anyone who has access to the shared Overflow presentation and is signed in (Overflow account required) can leave and reply to comments. Anonymous comments are not permitted. Stakeholders who want to leave comments can quickly sign up for free. This way they will be notified in case of replies to their comments, allowing them to keep up with the design critique discussion. Overflow accounts that were created for the sole purpose of commenting, are free, do not have a trial period, and are not connected to a paid account's user seats.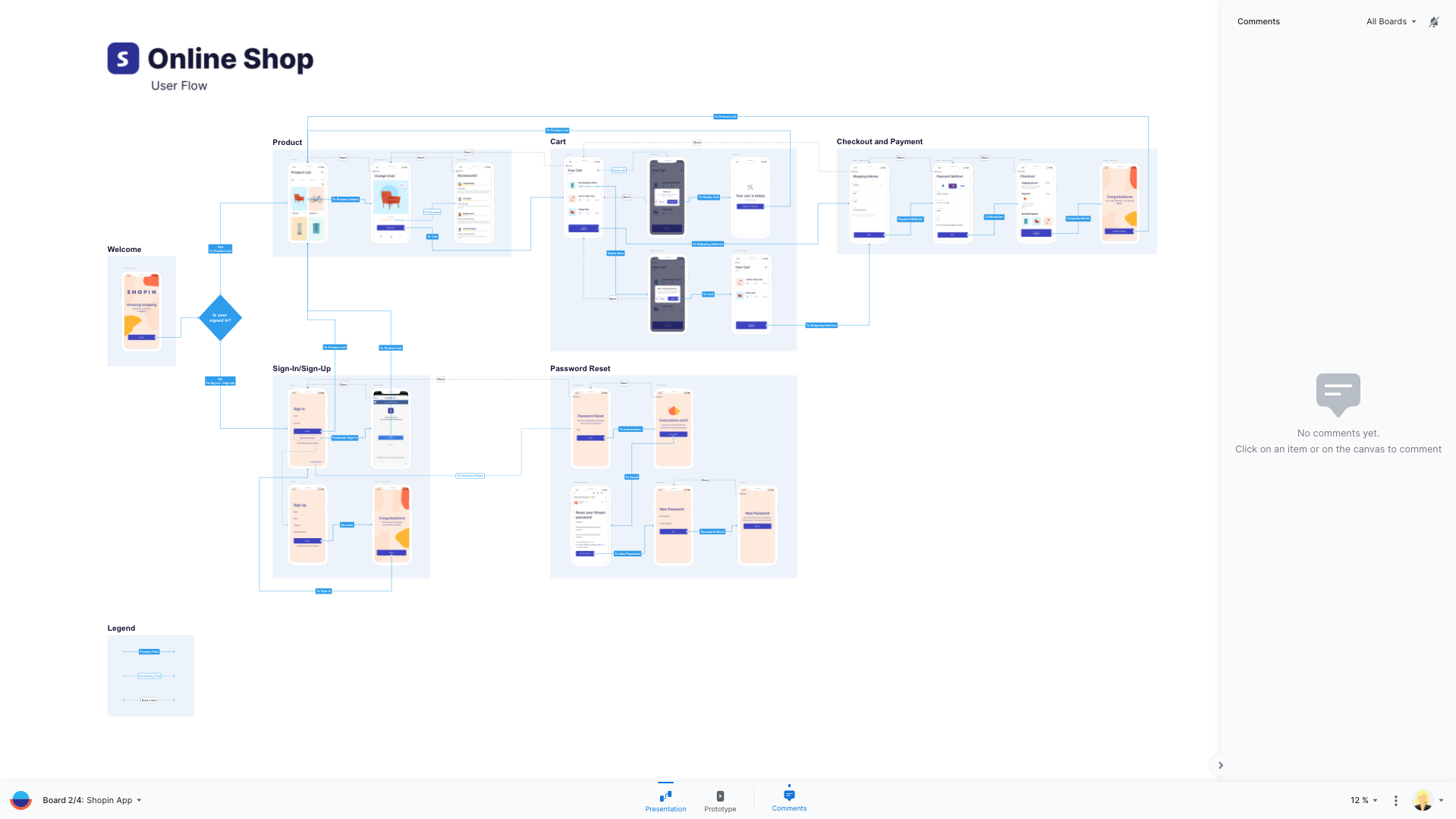 When you turn comments mode ON, your cursor becomes an "Add comment" cursor. Just click on the canvas to leave a comment. Comments can include text, mentions, and images.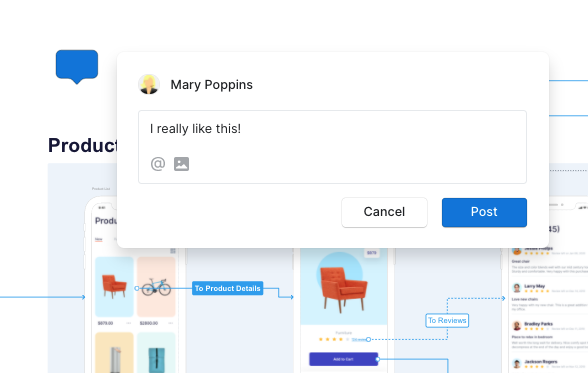 Each comment gets a unique number that appears in a comment bubble, both in the user flow area and in the comments panel.
You can delete your own comments, resolve anyone's comment thread and copy link to a comment or comment thread.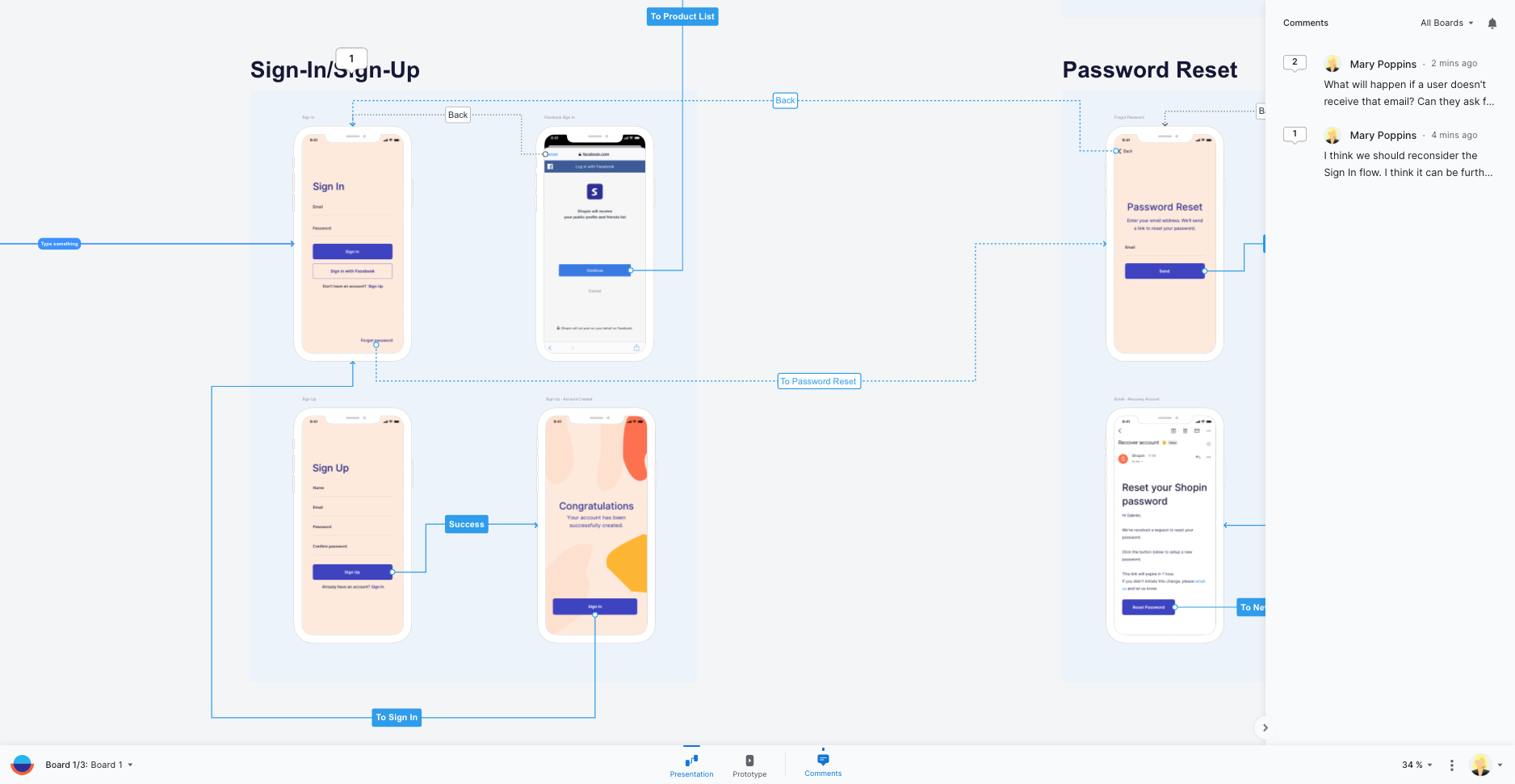 You can see comment threads in the comments panel on the right. If you're viewing comments from all boards, then clicking/selecting a comment thread from the comments panel will take you to the relevant board (if different from the active one) with that comment thread open.
You can also resolve a comment. Resolved comments are not visible by default. If you need to see them, you'll need to choose the relevant option in filters.
Finally, there's an option (top right notification icon) for you to receive email notifications regarding comments added to this Share. You can turn that off if you don't wish to receive emails. This option is per Share link.
In prototype mode, you can add and respectively see comments on the particular element only and within the element boundaries. Any comments that were placed on the canvas while in presentation mode, will therefore not be visible in prototype mode.
Useful info tips
#1 When a board or an element that included a comment got deleted in a newer version of the Share, then comments remain as "ghost" comments and appear like this: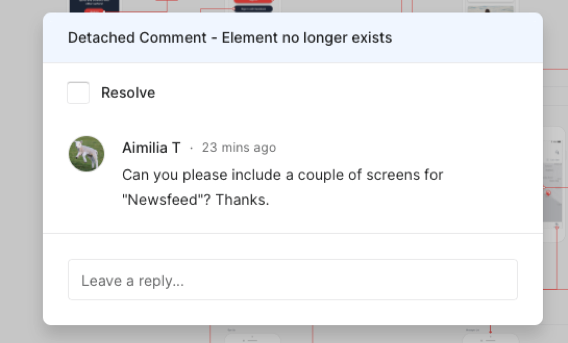 #2 If a Share has comments and at some point Comments (as an option) gets disabled and enabled back, old comments will still be there.