Brand new
Path picker in Prototype mode: When in prototype mode, you can now choose which path to follow when more than one user flow exists. This is very useful with user flow diagrams that have shapes or entities with more than one outgoing connector. You can see how it works in this example.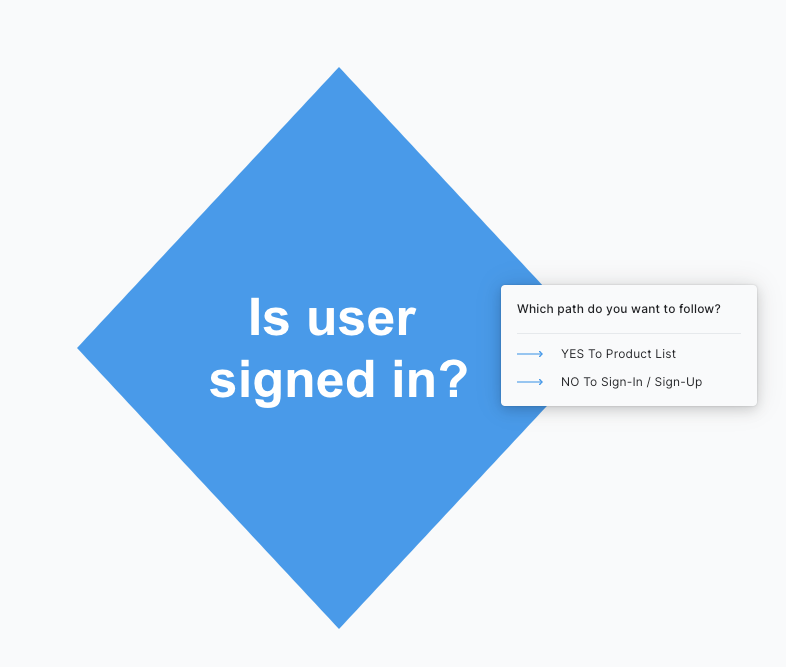 Welcome window: A brand new look for the welcome window and 2 new examples to help you get started or get inspired for your next project.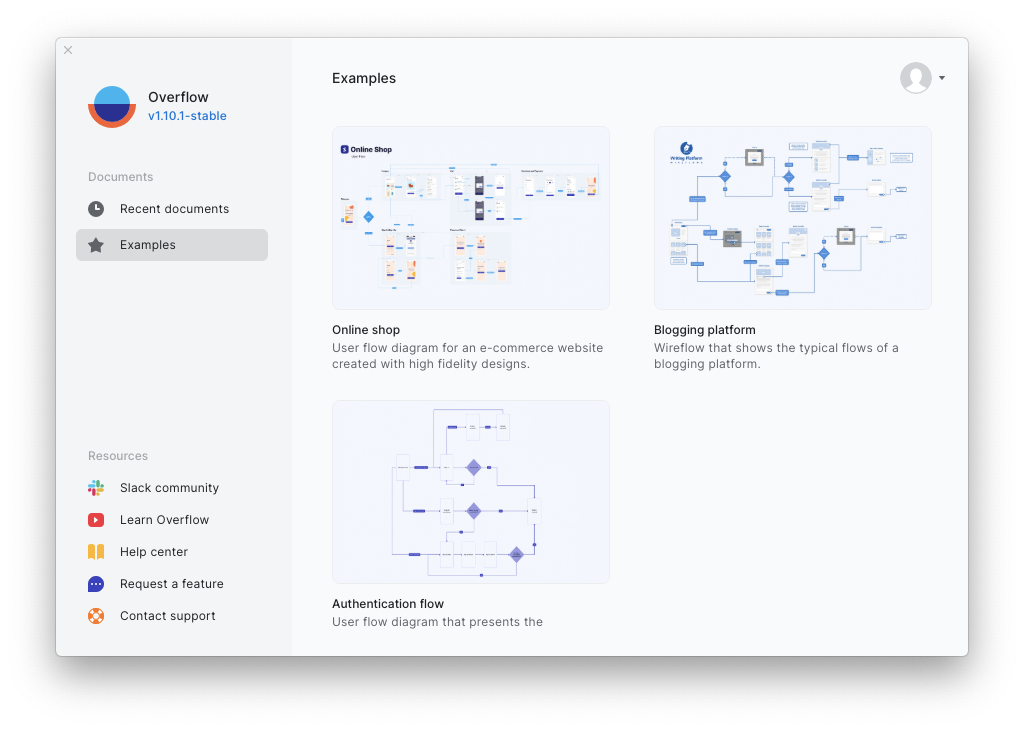 Improvements
Improved the speed of opening a new or existing file.
XD plugin(1.1.4)- Improved the connectivity between Adobe XD and Overflow.