You can start creating Overflow user flow diagrams in a number of ways: by syncing your designs from design tools, by inserting images, or by creating shapes within the tool itself.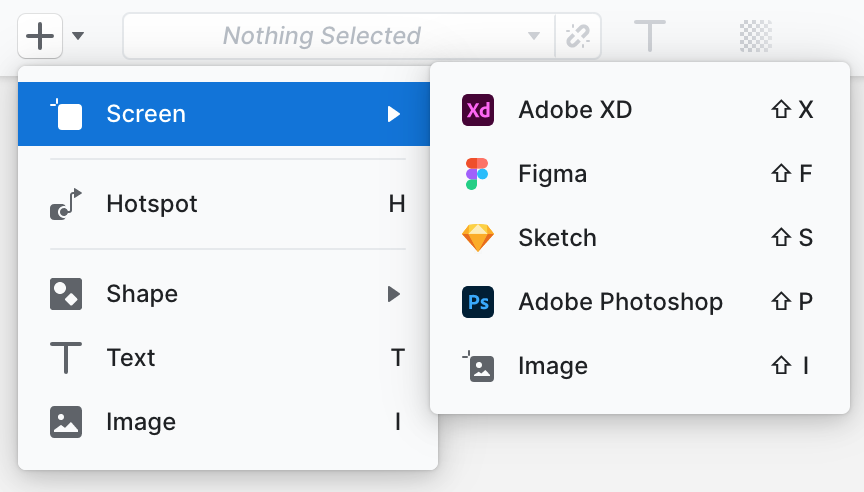 You can sync designs from Adobe XD, Sketch, Figma, and Adobe Photoshop. Sketch, in particular, comes with a plugin that installs itself upon Overflow installation.
As for inserting images, you have the option to copy and paste images on the canvas or to insert images as screens.
Once you have your main diagram components you can connect them with connectors. Screens created from design syncing have their layers identifiable, meaning you can click and pick a layer to start drawing a connector. If you like you can create hotspots on screens to indicate a particular area being clicked to trigger the move to screen action.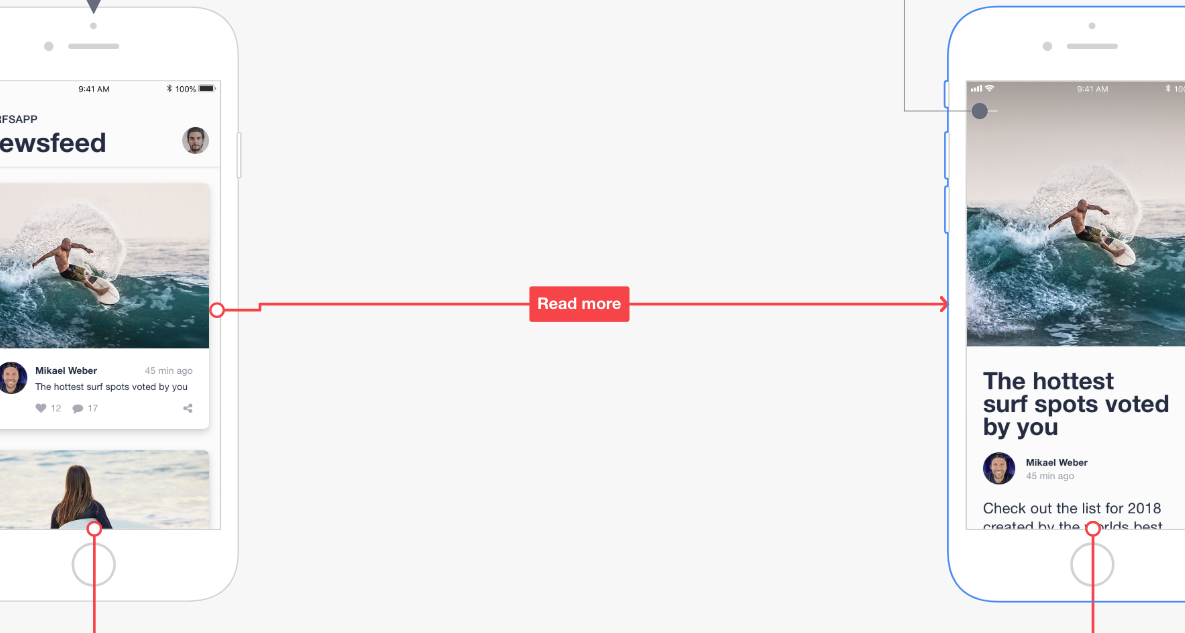 Screens have special properties, one of which is that of masks and device skins. You can optionally turn that ON. Content that is masked out after showing the skin will appear scrollable in Rapid Prototype mode.
Your Overflow diagrams can be kept organized with boards.
One of the powers of Overflow is being able to update screens with newer versions while keeping all connectors intact.
Learn more about the various elements and their properties, as well as how you can work with Styles.