You can link an Overflow shape, image, text, or screen hotspot to an Overflow board or an external URL.
You add a link in the Editor, and the link becomes active in the desktop Player and on Publication links.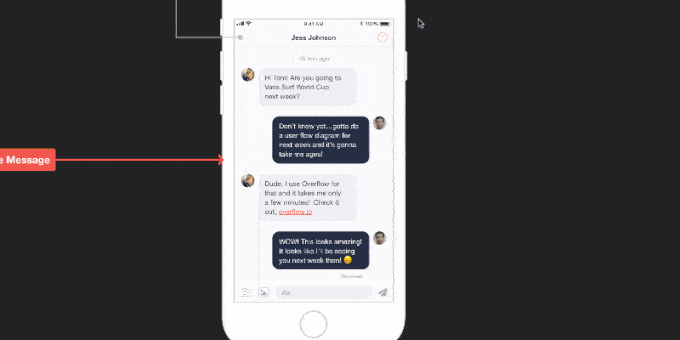 Adding a Link to Board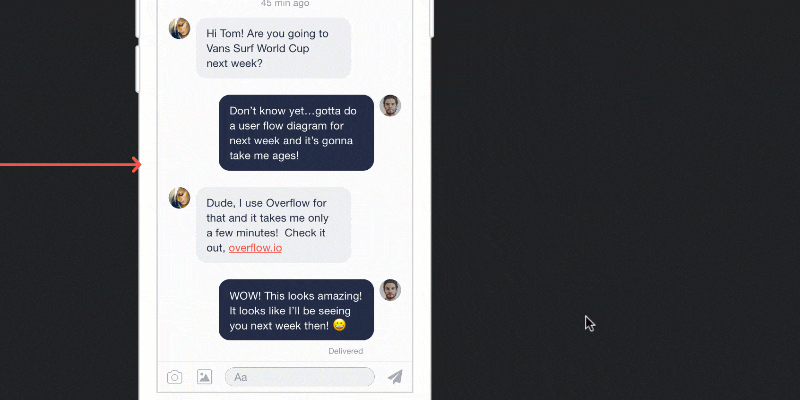 Adding a Link to URL
This is very useful when your user flow on one board continues on another and when you want to create a virtual path for your stakeholders to follow when reviewing.
It's also very convenient to point to a website or a link (doc, story, etc.) from within your Overflow diagram.