At the moment, there's only one pricing plan available for purchasing Overflow and that is "Pro".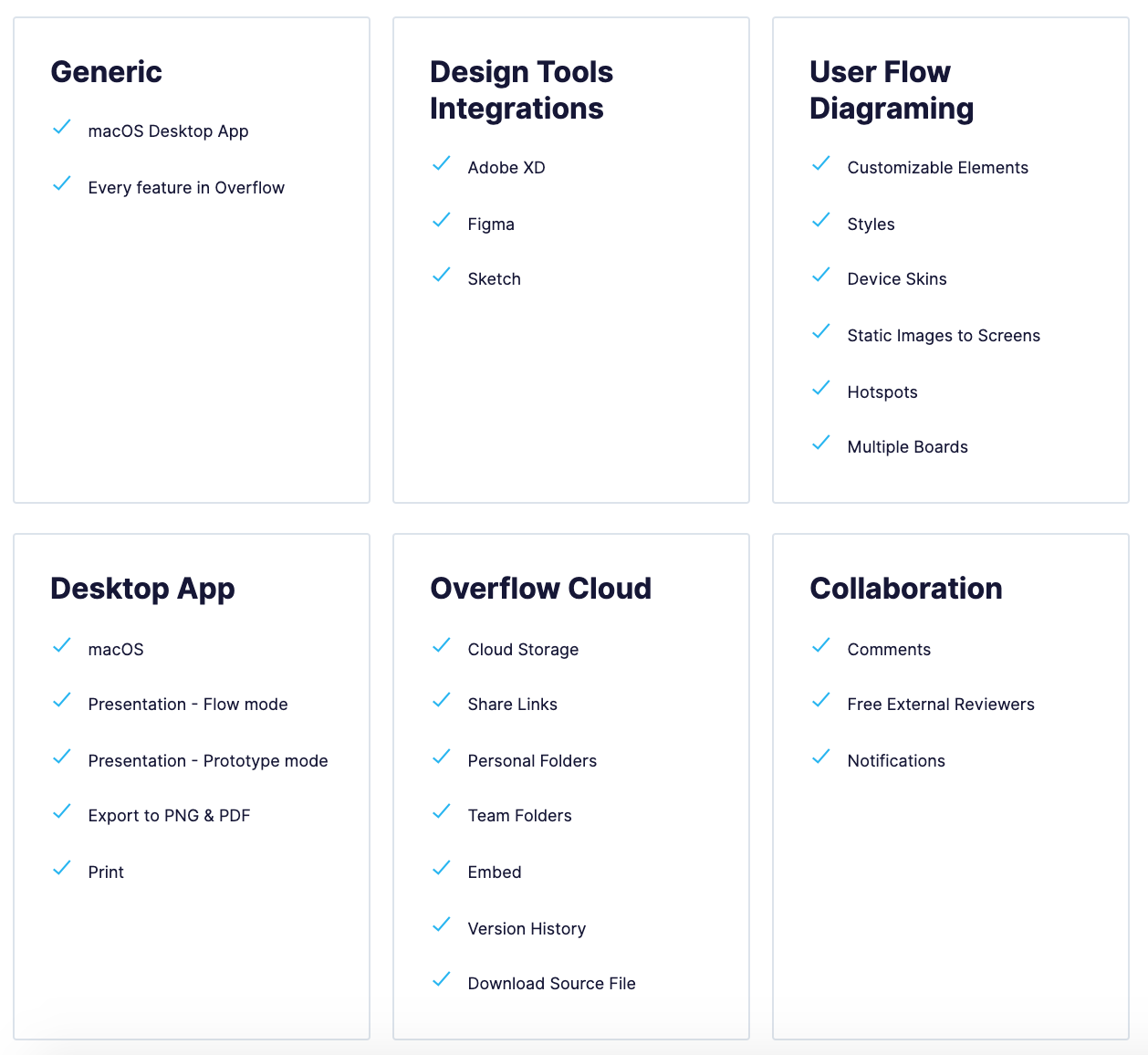 There are monthly and yearly billing cycles. Prices start from $12/ seat/ month billed yearly.
When purchasing an Overflow subscription you're entitled to use the Desktop app for MacOS, Overflow Cloud for sharing, have unlimited product updates, unlimited documents, 1GB sharing to Overflow Cloud, and email and community support.
Overflow Share links can be accessed by anyone that has the link without the need for a subscription. Comment-only accounts created by reviewers are free.