You can manage your Shares on Overflow Dashboard.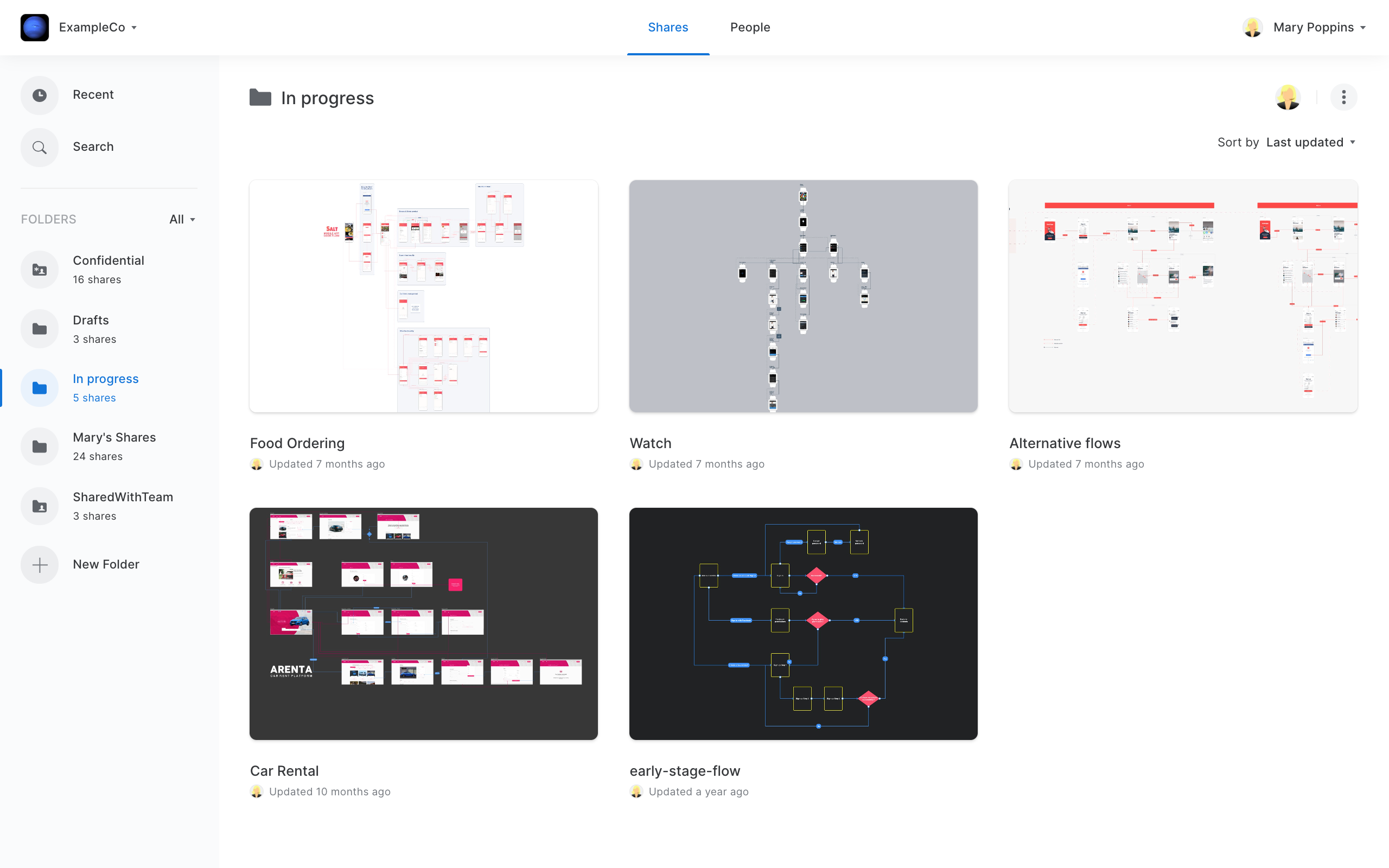 On the left, you see the folders list (learn more). The selected folder's Shares are listed on the right as thumbnails.
In this view, you can multi-select Shares to move to a different folder or to delete.
Clicking on a thumbnail opens up the Share's details, actions you can perform, and Version History (right pane).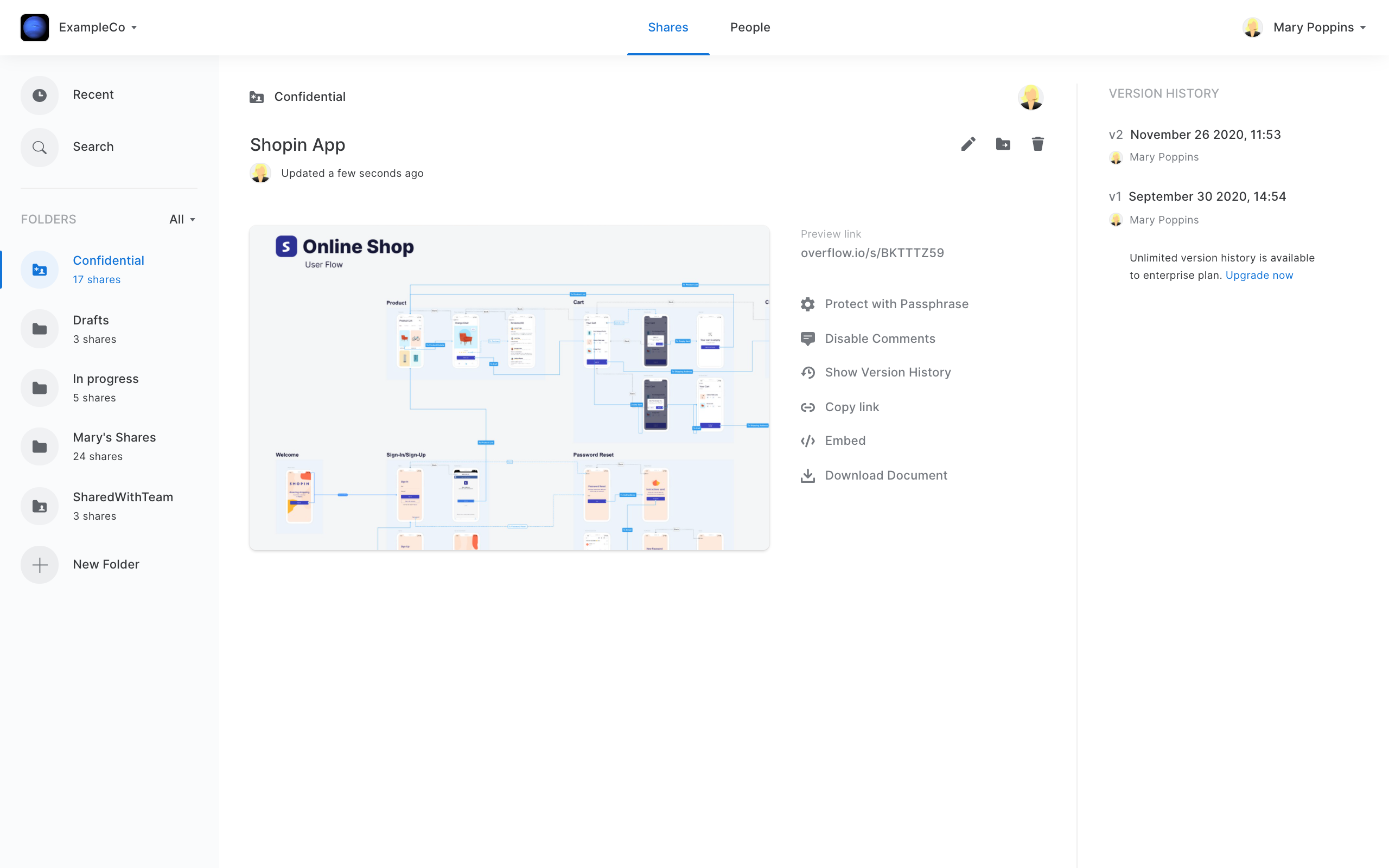 Here's a list of actions you can perform on a Share:
Rename
Move to folder
Protect with passphrase
Copy link
Embed
Enable/Disable comments
Show/Hide Version History
Download document
Download or view a previous version of the document