You can organize your Overflow Documents in folders. In the Overflow app, when you create a Document you can select a particular folder to save it in. You can manage folders from the Overflow Cloud Dashboard.
| | |
| --- | --- |
| Selecting a folder to share in (in the app) | The Folder list/menu on the Dashboard. |
To create a new folder, just click on "+ New Folder" in the Folder list. You'll need to give it a name and set the access to either "Only You", "Shared with everyone" or "Shared only with specific people". The first is only visible to you (i.e. it's personal), the second is visible to all People in the organization and the third to specific People you give access to.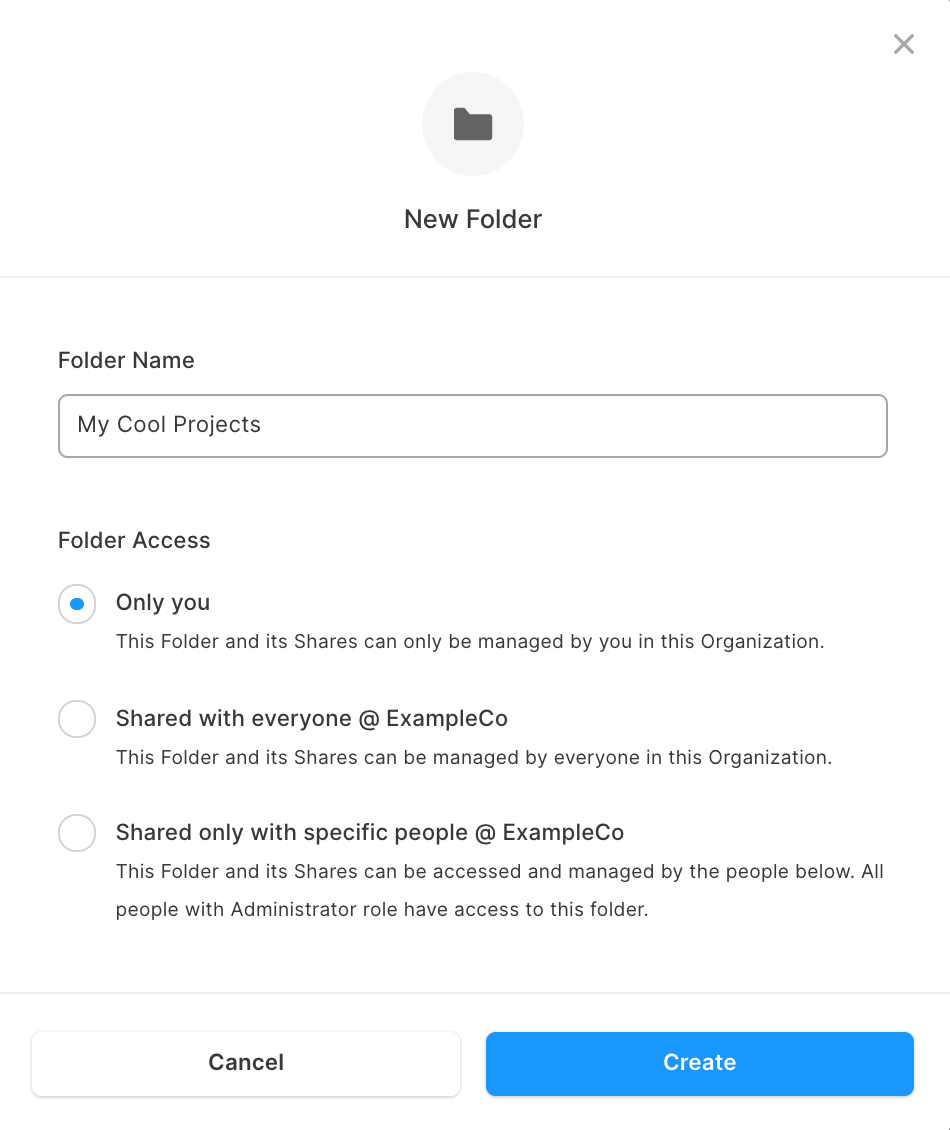 Folders are listed alphabetically and can be filtered by access (All, Only you, Everyone, or Specific people). The actions icon appears on hover allowing you to rename, change access, and delete.
| | |
| --- | --- |
| Filters in Folders menu | Folder actions |