When you created your new Overflow account, an organization named "<firstnane> Organization" was created for you.
To manage this or any organization you are the owner of in Overflow, go to Overflow Cloud and sign in to your account. You'll find the Organization menu at the top left on the Dashboard.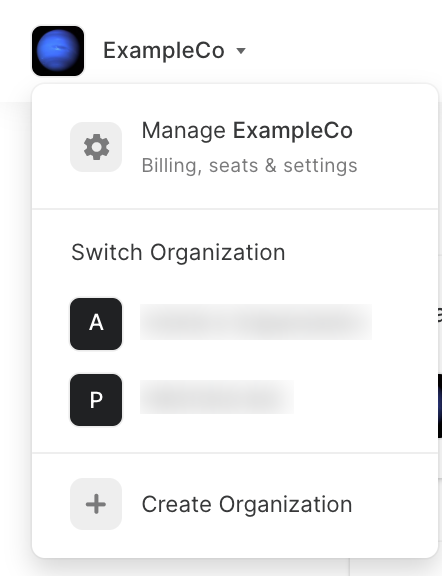 Click "Manage Organization".

Here you can access billing details (everything related to your subscription and the option add/buy more seats), organization settings and delete the organization.
Under organization settings, you can change your Organization's Avatar and Name.