When you install Overflow, you get the Sketch plugin installed with it. The same goes for updates; when there's an app update available, a newer version of the Plugin may be installed as well. By updating the app to the latest version, you ensure that the plugin is the latest version too.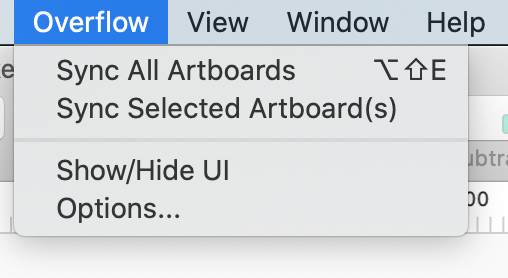 You can access the plugin from the top Plugins menu in Sketch, or from the right panel. If you would like to hide the plugin from the panel, simply choose the option Hide UI from the top menu.

To change the export size of your designs or include the prototyping links, simply click on the gear icon.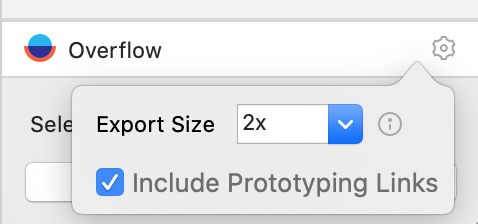 When you select your artboards and click Sync to Overflow, you then need to choose an Overflow document and board to send to. We try to detect the design density of your artboards. In case we couldn't detect it, you will be prompted to choose it.

Note that artboards are identified by their name. During syncing, artboards are converted to Overflow screens. Artboards with the same name in the destination board will be replaced.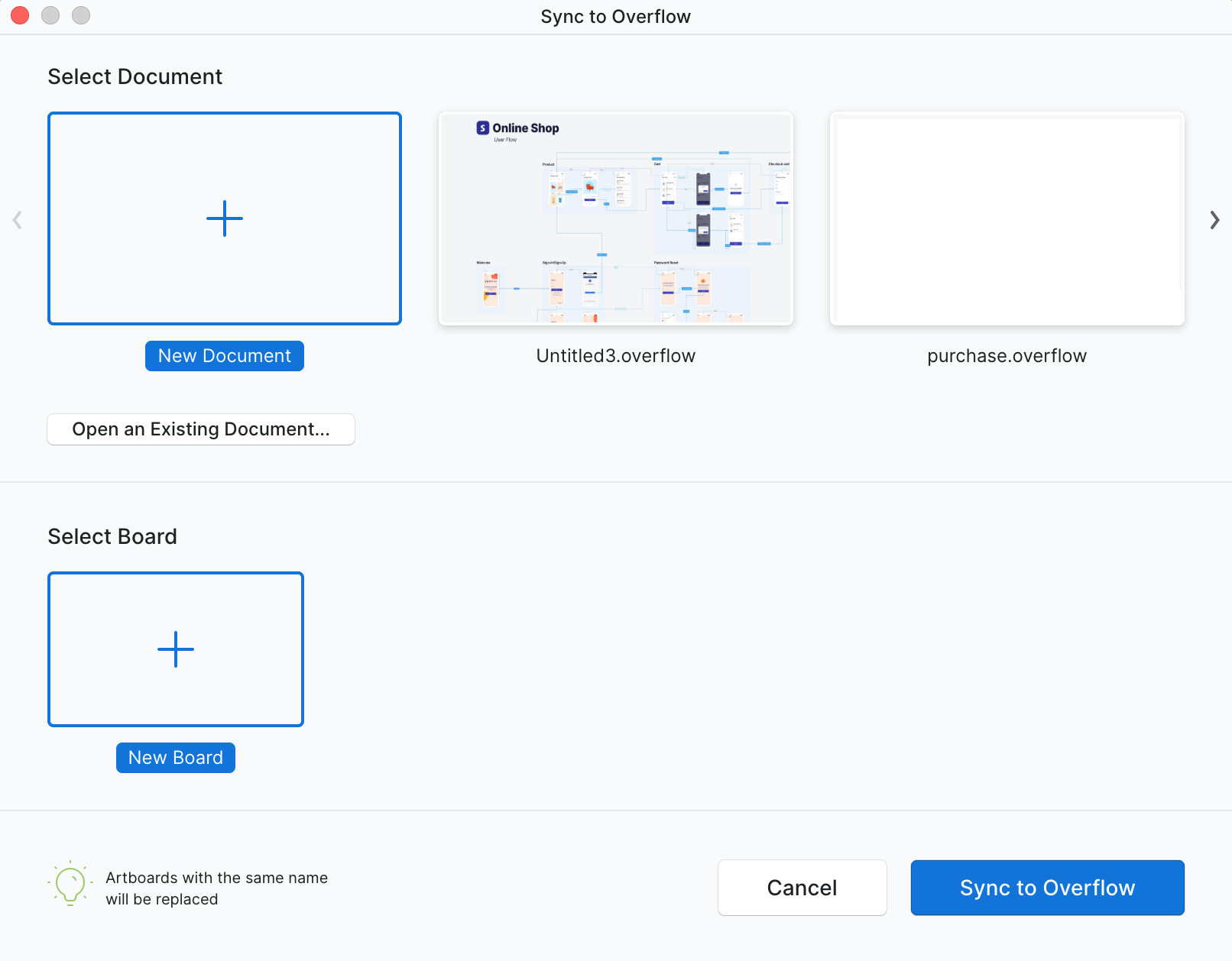 Upon sync completion, the focus will turn to Overflow and bring up the board you've selected to sync your artboards to.