Refer to your Overflow diagrams and design presentations in your Jira issues using the Overflow for Jira plugin.
With the Overflow for Jira plugin you can:
Attach multiple Overflow Share links to a Jira issue
Preview and interact with Overflow Share links right within Jira
Here's what you need to do:
Copy the Share link you get by sharing your Overflow diagram in the Overflow desktop app
In a Jira issue page, paste that link into the Overflow box.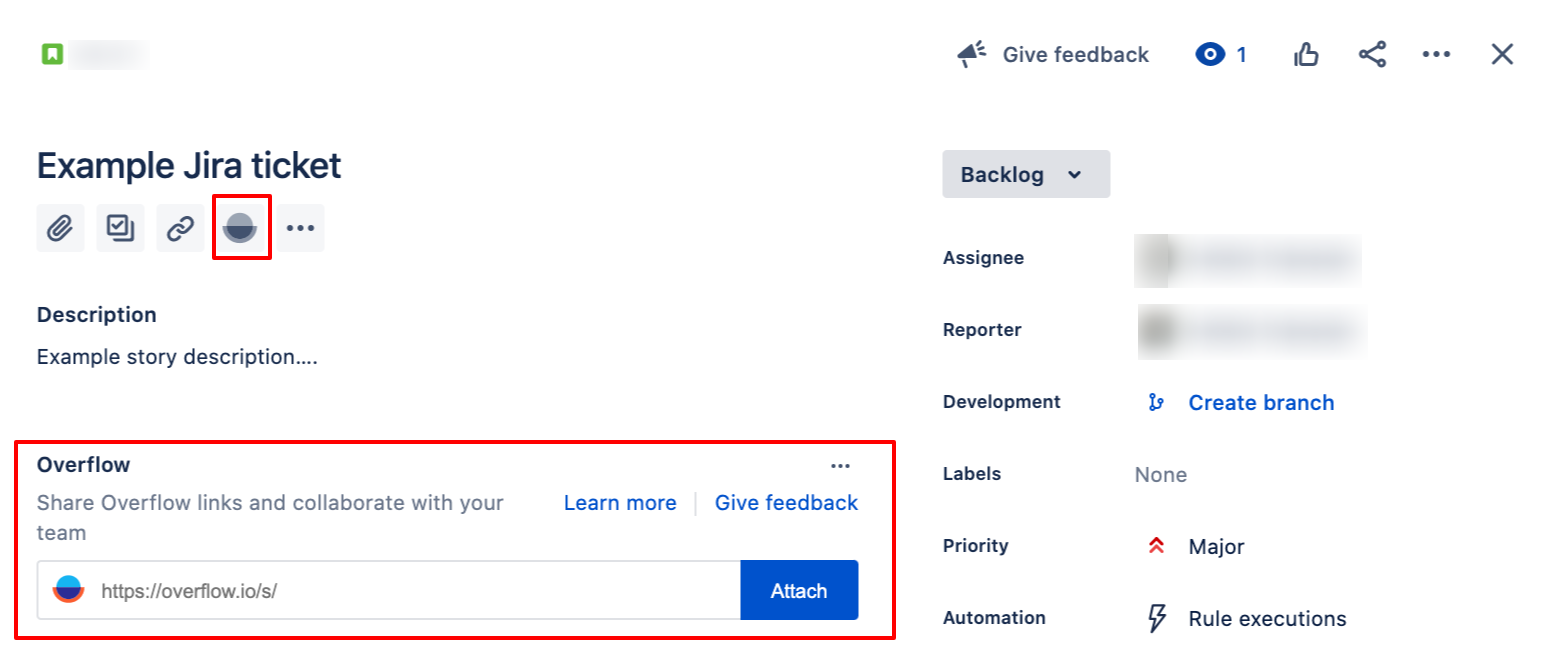 You can now interact with the Overflow Share link right within Jira.