The Overflow plugin for Adobe Photoshop enables you to quickly bring in your Photoshop designs and streamline the workflow of building beautiful, interactive user flow diagrams and design presentations effortlessly. Also, it allows you to update your user flows with any iterations you made to the original Photoshop artboards in no time.
Installing the Overflow plugin for Adobe Photoshop
Installing the Overflow plugin for Adobe Photoshop becomes extremely easy with Adobe's Marketplace. Just follow three simple steps:
While in Photoshop, go to Plugins > Browse Plugins or Plugins > Plugins Panel and click the Browse Plugins + button.

Search for Overflow in the left panel of the All plugins section of the Marketplace.

Click the 'Get' button in the Overflow plugin card that appears. You may be temporarily required to quit Photoshop before installation takes place.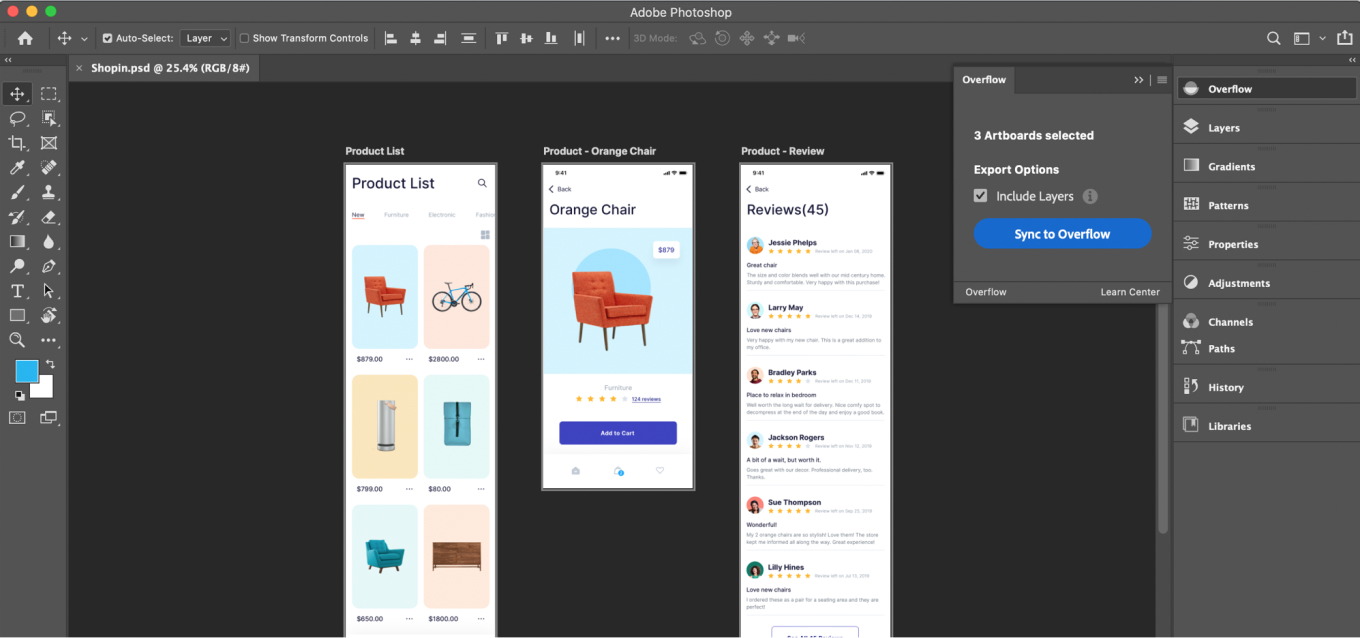 Upon installation, you will see an Overflow icon on the left. Just select the items you want to sync to Overflow and click Sync. You have the option to include layers or not.