When it comes to sharing your Overflow diagram to work with someone, or in order to receive feedback, you have several options:
Send them the Overflow document (if they need to edit it in Overflow)
Send them a Share link to preview the Overflow presentation on desktop or mobile (both interactive presentation and rapid prototype) and for providing feedback.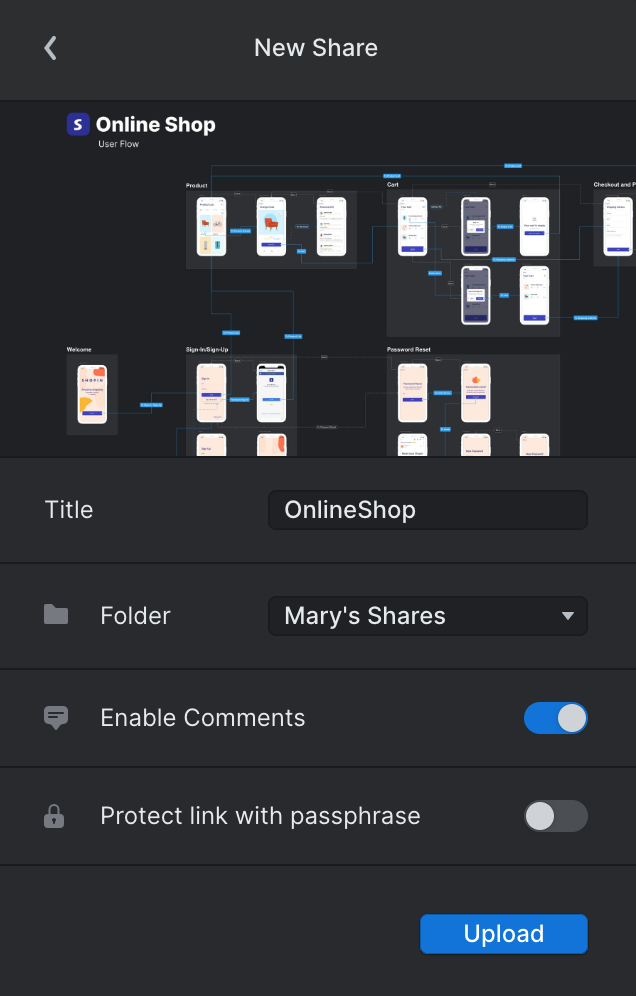 Print to PDF
Make someone a member of your Overflow organization. This way they'll have access to the organization's Overflow Dashboard and to the folders you give them access to. They'll be able to download the Overflow documents they have access to and update relevant Shares.