Overflow's powerful presentation tools can help you elevate your next pitch or presentation by including playable, interactive user flow diagrams that tell a story.
Ways to present
Overflow offers two ways to present your work in an engaging way, depending on your goals:
Presentation mode: Offers a bird's-eye view of your work. This mode allows your audience to see the big picture, understand project complexity, as well as connections between different subflows and processes.
Prototype mode: The ready-made rapid prototype allows your audience to focus on one screen at a time. This mode is ideal to drive focus to design details, explore screen-to-screen transitions, as well as conduct design critique.
Presenting your work with Overflow Stories
Keyboard shortcuts
Your presentation experience can become even smoother with a little practice of the keyboard shortcuts available in both presentation and rapid prototype mode.
Here's a list of all shortcuts available, while in Presentation mode on macOS: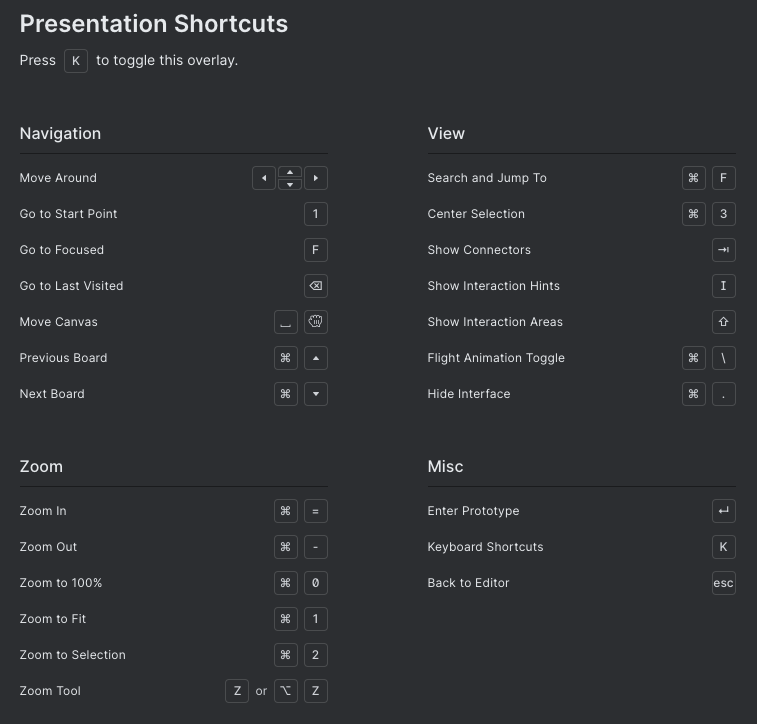 Some of the shortcuts remain the same in Prototype mode (macOS), however there's a few significant changes and additions: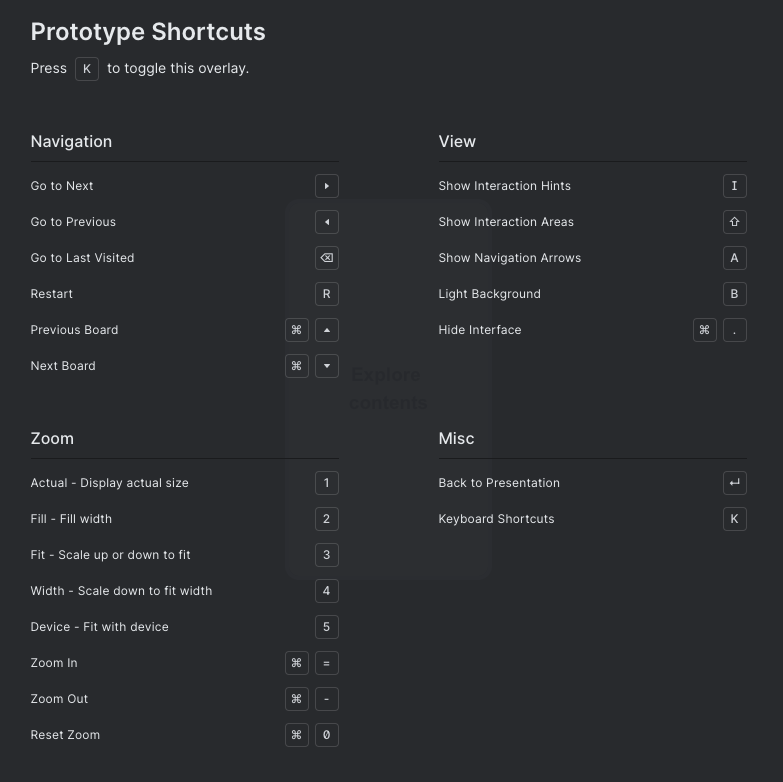 Please note that where the ⌘ button is used in macOS, the Windows equivalent is Ctrl.
You can easily access the keyboard shortcut cheat-sheet by clicking K on your keyboard while presenting in either of the two modes.