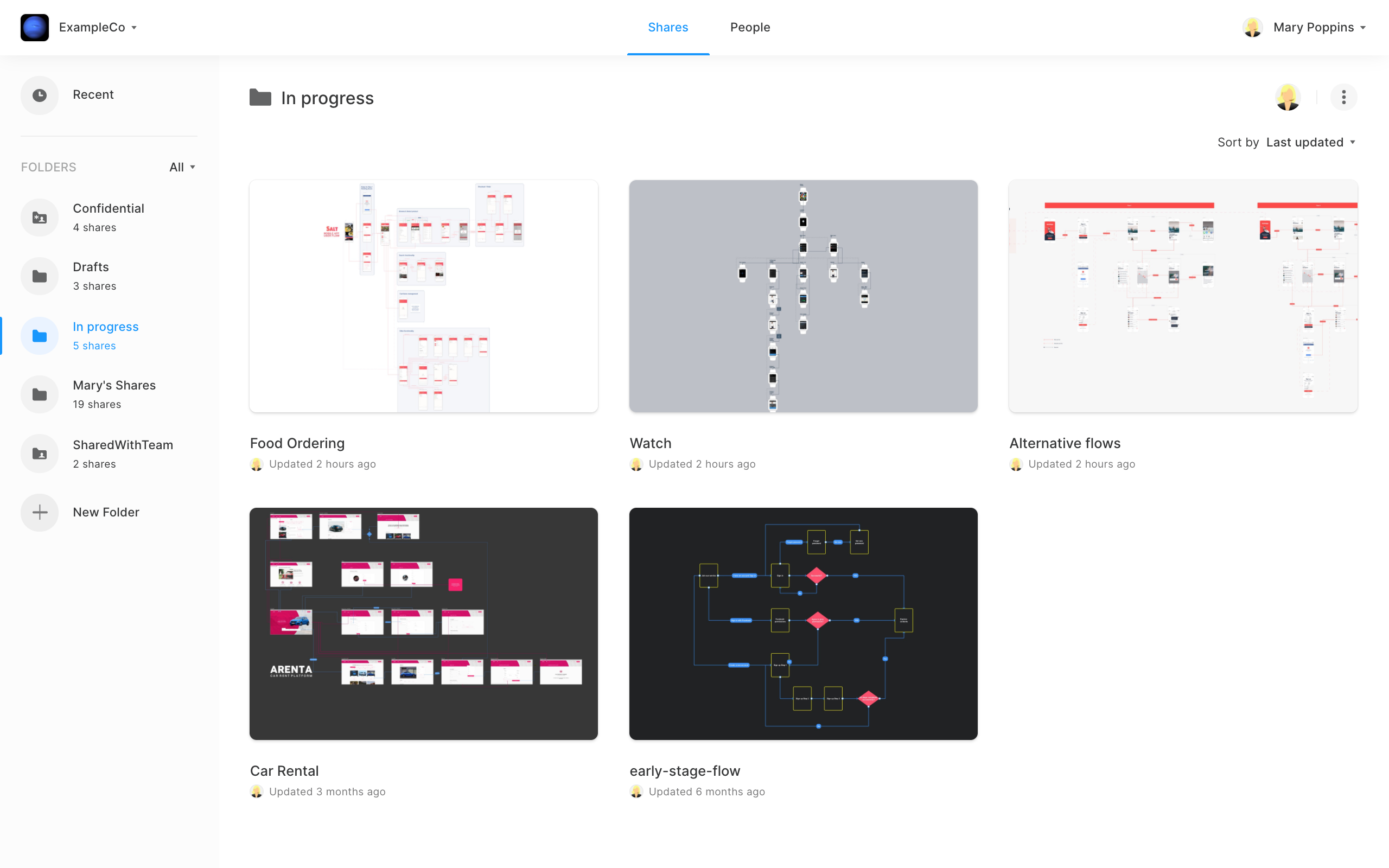 When you sign in to Overflow Cloud you land on the Dashboard where you can manage Shares, People, Organizations, your account, and your subscription.
At the top left corner, you can access the organization's settings and billing (available to Owners only). You can also navigate to a different organization if you are a member of multiple (all roles).
The Shares tab (top) allows you to manage your Shares and organize them in folders. Folders can either be accessed by you only, by specific people, or by everyone in the organization.
The People tab (top) allows you to view People that belong to the organization. Admins and Owners can also manage People. These roles can invite new people, see the status of their invitation, resend an invitation, delete invitation, and change role (Contributor or Admin).
Your user account menu at the top right corner, allows you to make changes to your personal settings, avatar picture, name, email address, password, as well as manage your Overflow user account.